DMD Carpet & Tile Cleaning is a family owned and operated company. We have courteous technicians who never forget you're the reason for our success. We have never used bait and switch tactics. We ask several questions when scheduling to avoid anything that might increase the price when we get to your home.
Our Truck mounted equipment will make your tile & grout like new
Visit our rug facility to see how clean we can get your area rugs
This is one of our most frequently asked questions. When I started DMD in 2009, I had just become a father for the third time. I wanted to ensure that each job I completed was done to the best of my abilities, and that my family would be proud of the job I did. DMD stands for Dylan, Maleyah, and David, which are the names of my three children at the time I started the business. Every time I write up an invoice, I see those three initials and not only does it make me smile, but reminds me of why I strive for excellence.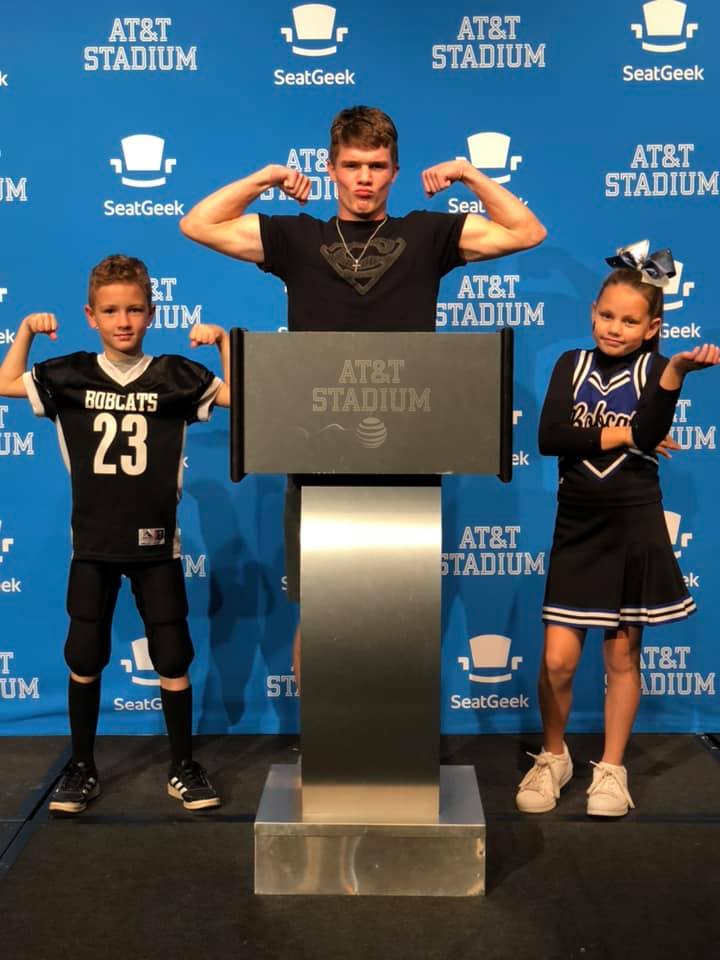 Giving Back to the community
Nominate Someone For A Free Cleaning
As a company, we decided to show our appreciation in our own way. Every month we will give one service member a free carpet cleaning. They can be a veteran or active military. We will also be giving one free carpet cleaning service to a senior citizen that would benefit from this. All you have to do is send us an email stating who they are and why you are nominating them. 
Our company makes sure to help out sports teams who may need a hand with fees or equipment. We have limited spots, so be sure to email us as early as possible!
ExterminatorKing
February 27, 2022.
Recommend 10/10. There's definitely a HUGE difference getting carpets cleaned with a truck mounted system. Looks and smells so much better! Thanks Jesse!
jessie ashdown
February 25, 2022.
We have used many Carpet cleaning companies in the past with mixed results. Some were good at cleaning carpets but not upholstery, tile but not hardwood floors and had great customer service but not job execution. A couple weeks ago I received the recommendation from a local FB group to use DMD. I couldn't be happier with the services they provided and the customer experience I received. They're great all around and my carpets and floors look like new. They were even able to clean our 20yo Egyptian rugs! They strive for customer satisfaction and I'm ecstatic that I finally found a professional, reliable carpet cleaner in Oklahoma. Definitely recommend this great family owned company! -Extremely satisfied customer!
Brady Walker
January 12, 2022.
The very best carpet cleaning company in Oklahoma…….
Mike Brandt
November 22, 2021.
Very good service. They were on time. Polite and respectful. We had our carpet in the living room cleaned and the ceramic tile from the kitchen, down the hall and a bathroom done. I was truly impressed with the quality of work and the effort. In todays time, this quality speaks volumes. Thank guys !!!
Coy Weeks
November 22, 2021.
Everything was great from scheduling to communication on arrival. Brady showed up first thing Monday morning and got right to work I had to run and get to work. Definitely not the cheapest option out there which is why I went ahead and said get to work. The van doesn't run on hopes and dreams, and the equipment isn't free. Good labor ain't cheap, cheap labor ain't good.
Sarah Naylor
September 19, 2021.
I picked him because he had the best value in price. I'm giving him five stars because I had some unfortunate events come up to where I had to reschedule several times. He was super kind and understanding. When I finally had a set time it was short notice but he made it work. He went above and beyond! I definitely recommend DMD!
Jamesson Keese
July 31, 2021.
Second time using the company, has done an amazing job on both occasions! Will continue to use Jessie and his colleagues on future carpet cleanings.
Krystal Braker
June 11, 2021.
Jesse is fantastic!! We just moved in to a new home that needed the pet smell removed. He showed up within a matter of hours and saved the day! This is def the company to choose!!! Update: We used DMD again and was just as wonderful. They were so friendly, gave us a great rate and were super thorough. So glad we found them! We will be using only them from here on out.